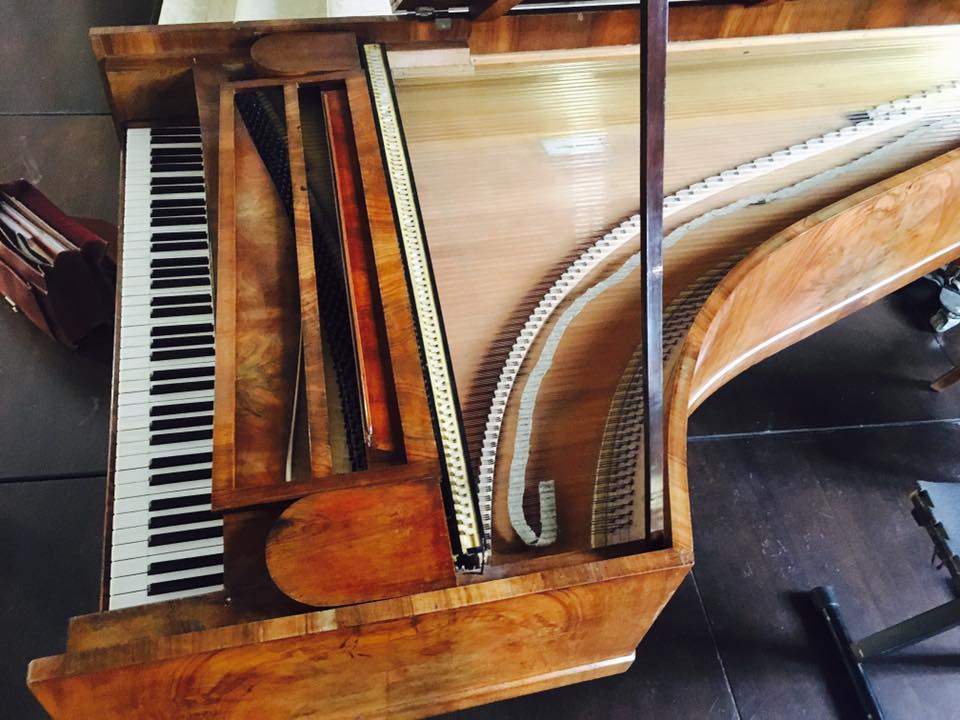 Schubert on a period instrument – Audio/Video recording (Vicenza-October 8th to 13th – "Arrigo Pedrollo" Music Conservatory)
From October 8th to 13th I'll play with the bassist Daniele Roccato some Schubert's works on a period piano for a video and audio recording.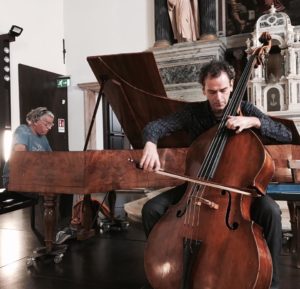 The recording will be produced by the Vicenza " Arrigo Pedrollo" Music Conservatory with the help of the Electronic Music-Class Professors and their students (a special thanks also to Professor Tullio Mauro for the video shooting).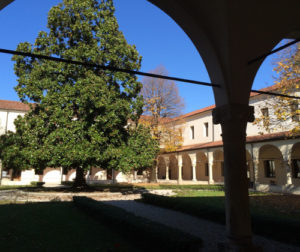 The main work will be the Schubert's "Arpeggione Sonata" D.821, and will be the first world recording with double bass and a period piano.
The Fortepiano will be an awesome Ferdinand Comeretto fortepiano (Wien 1825).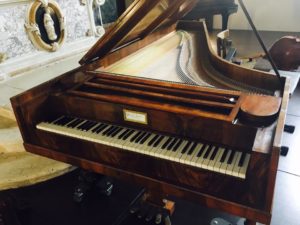 The work has been recorded in the original version by the following musicians:
Klaus Storck and Alfons Kontarsky (1974, LP No 2533 174 on the Archiv Produktion label). Klaus Storck played an arpeggione attributed to Anton Mitteis, a student of the instrument's inventor, Johann Georg Stauffer; Alfons Kontarsky played a Brodmann fortepiano built in Vienna ca. 1810.
Alfred Lessing and Jozef De Beenhouwer (2000–2001, Ars Produktion FCD 368 392). Played on a copy by Henning Aschauer of an early 19th-century instrument built either by J. G. Staufer or by Anton Mitteis, at present in the Musical Instrument Collection of the Prussian Cultural Heritage Foundation and on the 1824 Conrad Graf pianoforte from the Beethoven House in Bonn.
Gerhart Darmstadt and Egino Klepper (2005, Cavalli Records CCD 242)
Nicolas Deletaille and Paul Badura-Skoda (2006–2007, Fuga Libera FUG529). This recording was made in Florence (Accademia Bartolomeo Cristofori) on a Benjamen La Brigue arpeggione (2001) and the fortepiano is a Conrad Graf (ca. 1820) – Nicolas Deletaille and Alain Roudier
"An Herrn Fr. Schubert, Tuchlauben, blauer Igel […] "Auch dürfen Sie jedes Paquet an Herrn Ferdinand Commeretto, Instrumentenmacher (Laimgrube Nr. 68 beim weißen Ochsen) zum Beischluß abgeben, welcher auch gewöhnlich jeden Monat eine Sendung von Piano's an uns macht und ein sehr accurader Mann ist. […] B. Schott's Söhne- 29 février 1828."