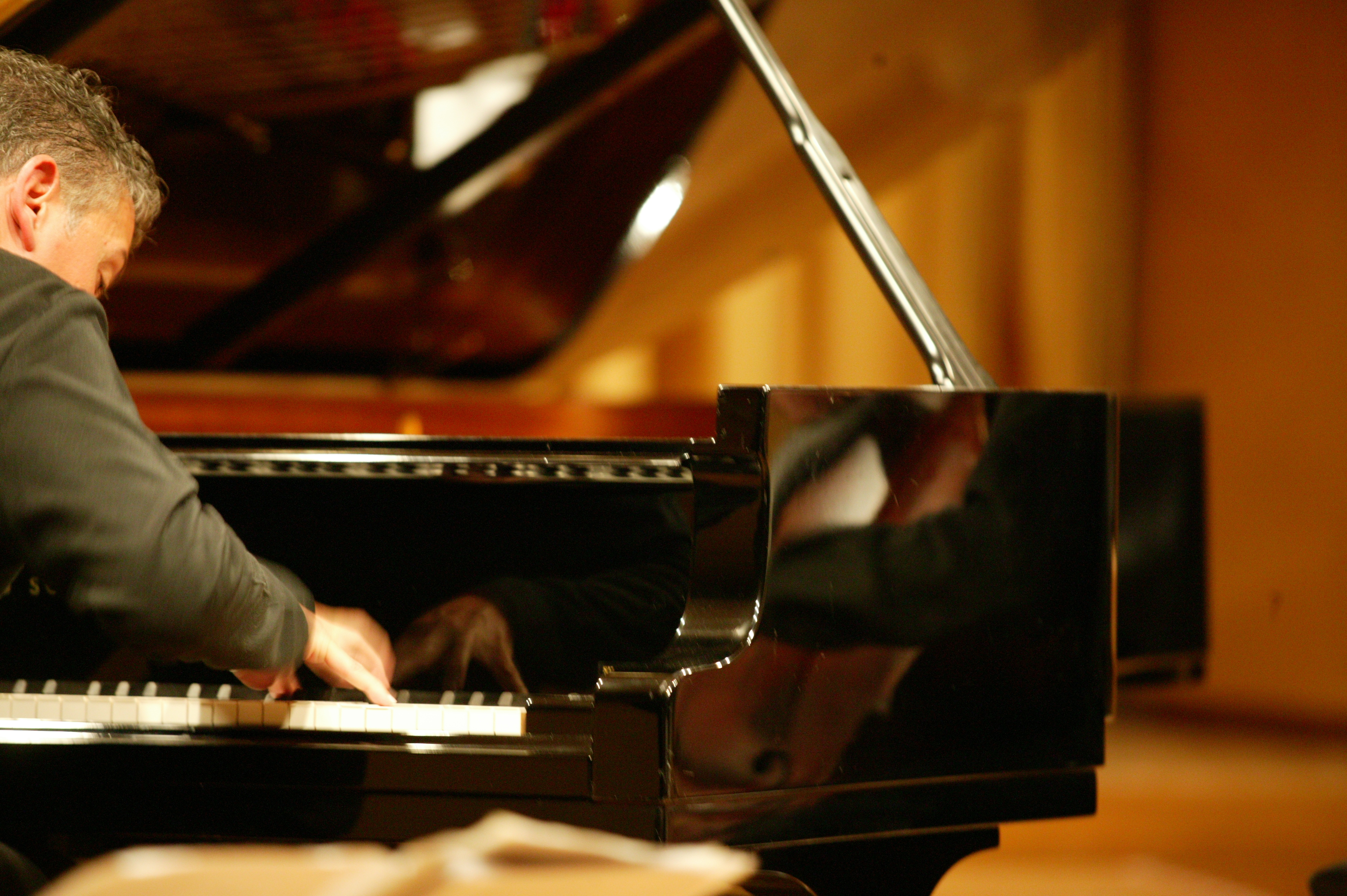 Marco Tezza live in Torino – December 16th 2017 –
Robert Schumann's Eight Fantasiestücke, Op. 12 (1837), together constitute one of the composer's finest and most representative works. Intended to be played as an intact group, the set retains enough typical dance forms to be regarded as a sort of dance suite, though the pieces are longer and more complex than those of "true" dance suites like Carnaval, Op. 9 (1833-1835), and Davidsbündlertanze, Op. 6 (1837). Most of the pieces are constructed in novel permutations of rounded binary and ternary forms; nearly all have contrasting, trio-like middle sections.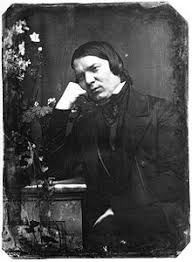 The first of the pieces, "Des Abends" (Evening), is a lyrical nocturne that makes interesting use of cross-rhythms. "Aufschwung" (Soaring) probably, the best-known member of the set, contrasts an aggressive opening with a fluent, lyrical "finger" passage; the central section, which employs longer rhythms, is more lyrical yet. "Warum?" (Why?) is simple and straightforward, in Schumann's most lyrical "Eusebius" style. In "Grillen" (Whims), Schumann demonstrates his ability to use rhythm to convey subtle humor; the central section employs a striking, almost archaic, chorale-like style. 

"In der Nacht" (In the Night), an impassioned, etude-like tone poem, is among the loveliest of the pieces. The one member of the set that eschews dance form is "Fabel" (Fable); here Schumann contrasts a slow introduction with faster episodic passages. "Traumes Wirren" (Restless Dreams) is also etude-like, but is light and buoyant in mood. The final piece, "Ende vom Lied" (End of the Song), has, despite its brevity, a certain epic quality. The coda almost seems like an afterthought, intended as an ending for the whole set rather than for this movement in particular.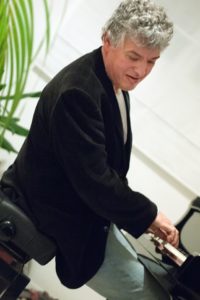 After the composer's death, an additional piece, "Feurigst" (Fiery), was added to the set. Though it is authentically by Schumann, it is generally considered a mismatch with the other pieces and is rarely performed with them. ~ Steven Coburn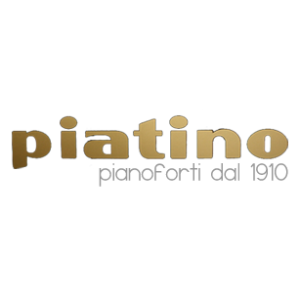 TORINO -ADELE PIATINO HALL-
December 16th 2017 6.00 p.m.
http://www.associazionepantheon.it/uploads/1/6/7/4/16748022/pl1718.pdf